I've never been superstitious, so Friday the 13th is not an ominous day at all for me. In fact, I woke up quite happy and optimistic... after all:
- it's Friday (hurray!)
- it's warm(-ish) and sunny out without a cloud in the sky
- Maya treated me to a big kiss and hug as soon as I woke up
And now we'll see if I'm jinxing myself with this post...
For this beautiful day I'm wearing: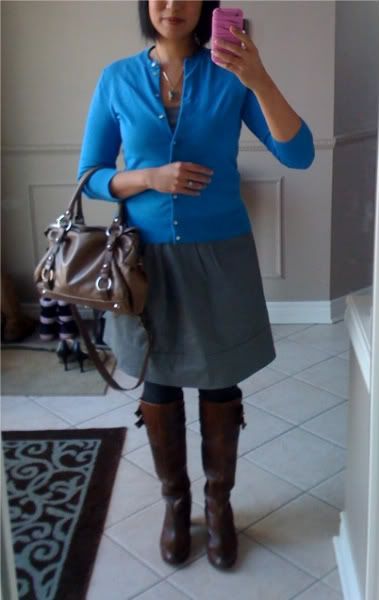 cardigan - J.Crew
tank - Martin & Osa
skirt - Old Navy
tights - Old Navy
boots - beloved Fryes!
necklace - vintage (Mom's from the 70s)